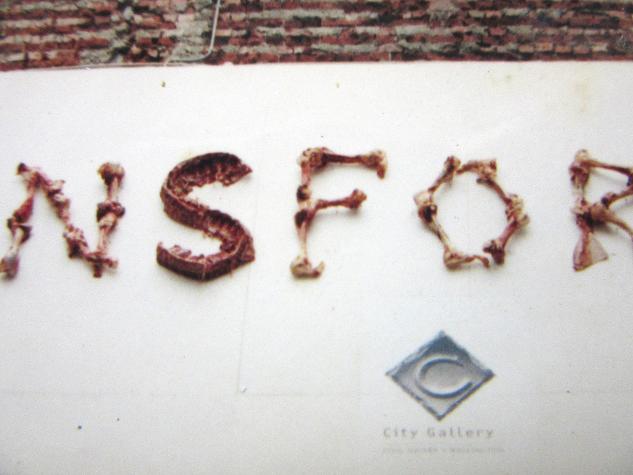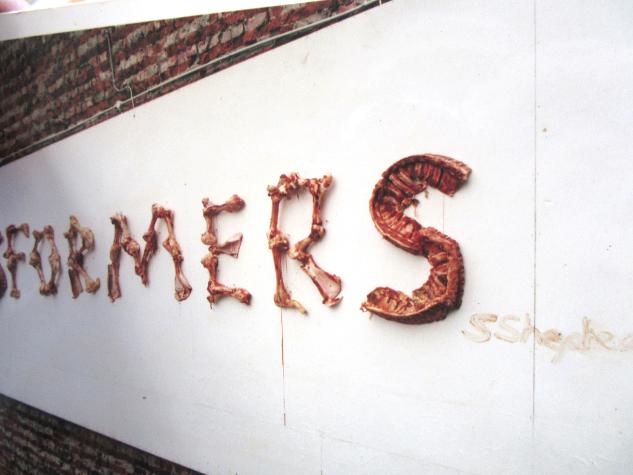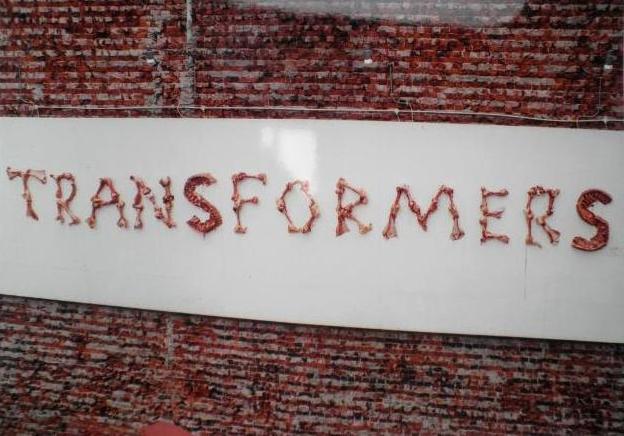 Transformers, 1997. Fresh cow bones wired onto a billboard downtown Wellington.
Promoting ~ "A Moving Experience" with NZers Peter Roach, Len Lye and Simon Shepheard among the international kinetic artists that exhibited at The Auckland Art Gallery and then the Wellington City Gallery.
By Simon Shepheard and Saatchi & Saatchi (Gavin Bradley & Maggie Mouat)
Australian Art Directors Award.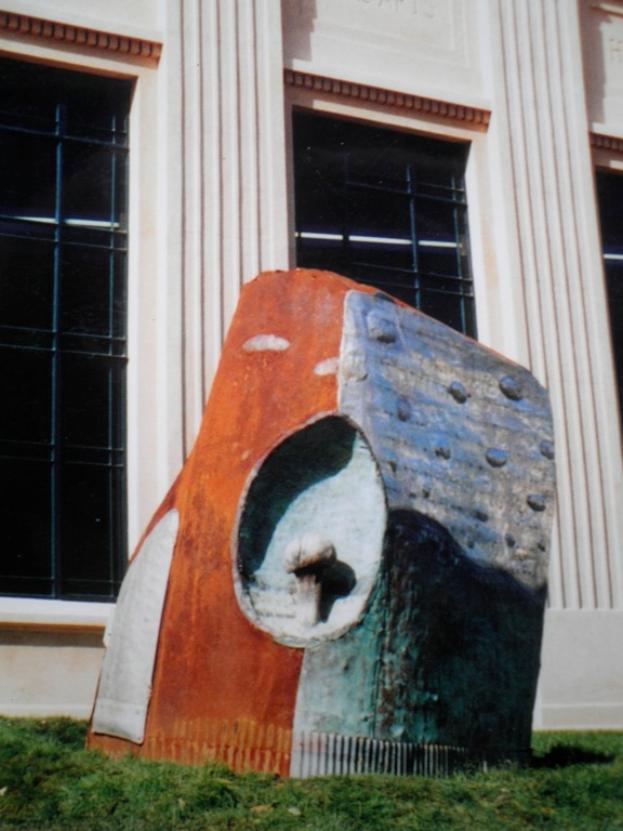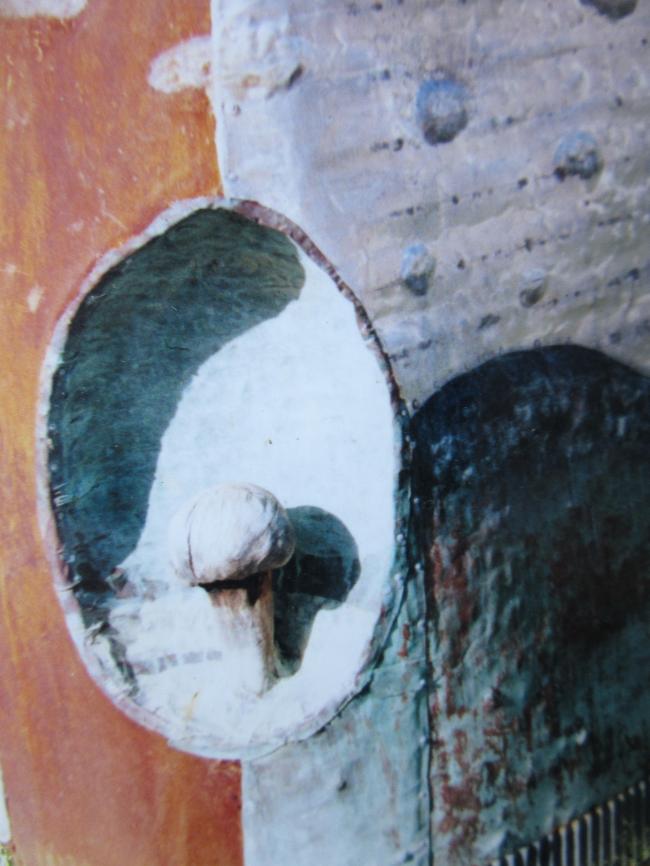 Tetanus II 1995. Rear 1/2 of a car, various patinas ~ metals & wood. Landscaped into a crater of grass & gorse.
Civic Square, Wellington City Art Gallery.