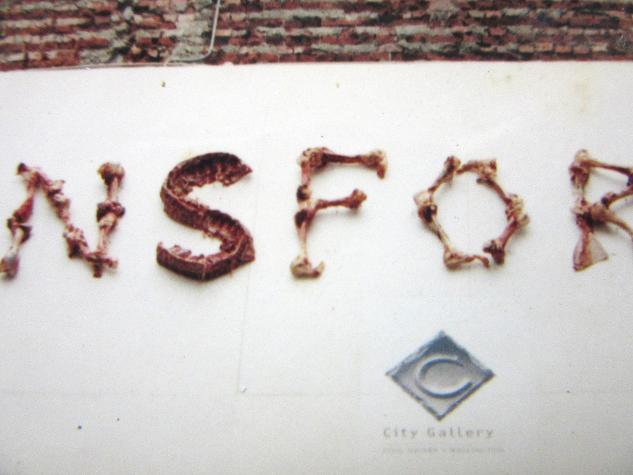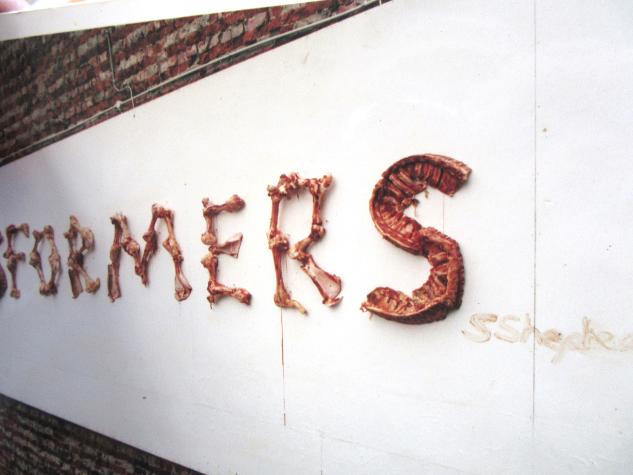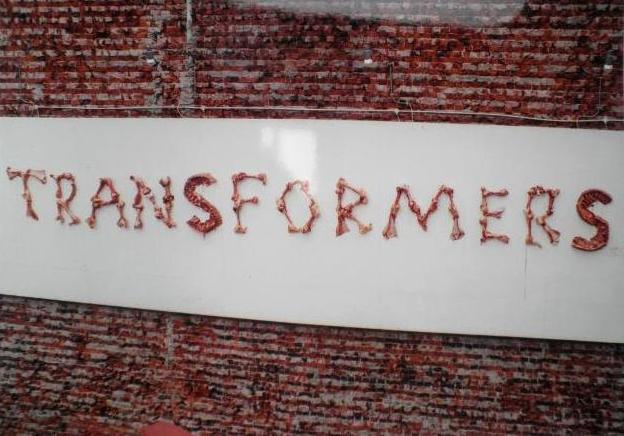 Transformers, 1997. Fresh cow bones wired onto a billboard downtown Wellington.
A Promotion for Transformers - a Moving Experience with Peter Roach, Len Lye and Simon Shepheard at the Wellington City Gallery and The Auckland Art Gallery.
By Simon Shepheard and Saatchi & Saatchi.
Australian Art Directors Award.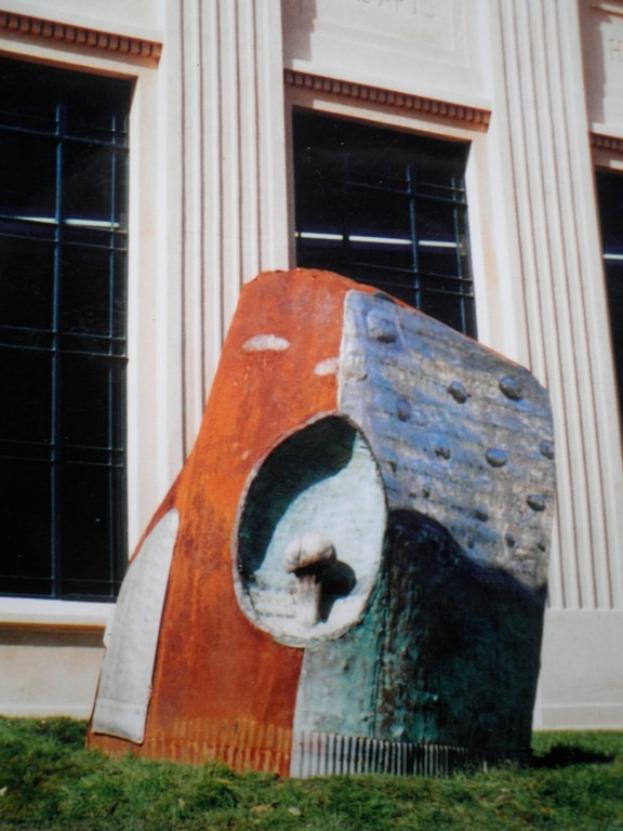 Bone Dry. 1995. Rear 1/2 of a car, various patinas ~ metals & wood. Landscaped into a crater of grass & gorse.
Civic Square, Wellington City Art Gallery.